Digital.
We design and build digital experiences to move your brand´s expression to any digital device.
Web design for BBO Capital Partners, 2020
We design your brand´s digital space
We give continuity to the branding´s digital expression. Through your website or app, we can narrate stories and draw on sensations to boost your brand´s expression. Do you want to do it the right way? Let us use our heads for your project.
We make sure your brand´s contact through a screen is clear, attractive and suggestive. We render coherence to your brand´s visual ecosystem thanks to the design of UI elements and Digital Guidelines: thus defining each key´s style, where they should be placed and why.
We don´t leave anything up to chance. Also, we do it in a rigorous way, and with a great design.
Interface Design (UI)
Web architecture
Low and high fidelity wireframes
User journey & wireflow
Prototyping and development
UX testing
UX writing
Digital solutions
Corporate website
Mobile application
eCommerce
eLearning
eRetail
Digital branding
Digital brand guidelines
Visual systems
Creative corporate identity design applied to the digital environment, Switch, 2019
Well-built digital brands
If most of your users have contact with your brand for the first time, what message do you want to transmit? What functionality can you add to them? Using what tone? Style? We find the best path, looking at it from all angles, to create a successful digital experience and offer the most precious aspect: differentiation.
We ensure the branding work is elevated in a coherent way into the digital world, at a technical, conceptual and graphical level.
Corporate identity design applied to the digital environment for Markets-Aries International, 2020
Rigor and methodology for digital projects
We appreciate a good, smart design. We analyze users, behaviors, trends, etc., to learn what we have to tell and to whom. We start from the most cerebral aspects: the technical necessities of a digital project, data analysis, skills, brand guidelines… all the way to the most emotional aspects: finding an evocative interface design that will provoke sensations. Everything is under control.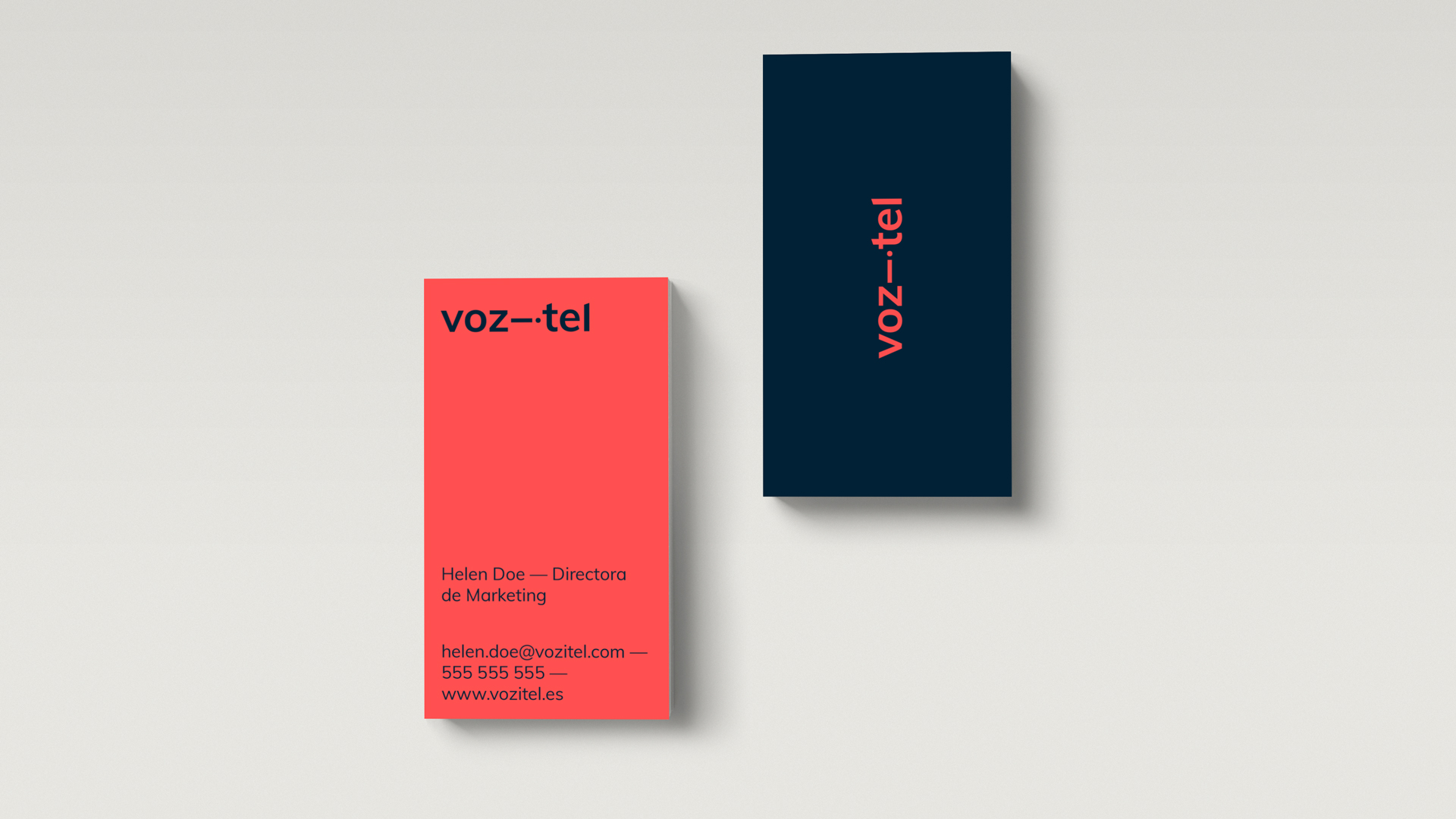 Corporate identity design applied to the digital environment, Vozitel, 2020
Make your brand express itself